NAACP Special Presentation Tuesday July 11, 7 P.M.
This Tuesday, July 11, at 7:00 p.m., the Rutland Area NAACP will be presenting a short film called Death in the Wilderness at the UU Church of Rutland. (This will be preceded by a short portion of the documentary Divided by Diversity about the experience of students from New York playing basketball at MSJ.) There will be a guided discussion afterwards.

Death in the Wilderness is a short documentary about a Civil War widow from Vermont who finds her soldier husband a year after his death and brings him home. Kevin Thornton, the director, says, "This wasn't just the story of one woman in one little town. And it wasn't just a story about Vermont. It's an American story about the kind of country many among her generation tried - and ultimately failed - to create. They believed to the end of their lives that the Civil War had been fought for a moral purpose, and to ignore that purpose was to betray the dead. So this is also a story about how they were right (and we are wrong), and why the Civil War still matters. That's why I want to tell it."
Sunday Service at 10:30 A.M.
July 2: No Service
July 9: Herb Ogden - "Epitaphs"
July 16th: Kathy Harm "Why Do You Do It?" The speaker has been asked about her motivation in volunteering for various activities. She will share some experiences and photos from a recent trip where she helped provide support to 2,000 bicyclists in Colorado and will attempt to answer the question.
July 23rd: Hazar Mansour "The True Meaning of Ramadan"
Muslims all around the world celebrate Ramadan by fasting for a whole month. What does it mean, and how does it affect them? Hazar Mansour has recently moved to Rutland from Syria, and celebrated Ramadan here in June.
July 30th: Herb Ogden "Spirit in Nature" Spirit in Nature is a network of walking paths with saying from major religions, founded by our emeritus minister Paul Bortz about 20 years ago. More information is at
www.spiritinnature.org. Carpool from church to Ripton leaving at 10:30am. We will walk the ¼ mile Unitarian Universalist Path together, sharing thoughts about the sayings as we go. The next hour will be free for each of us to walk any of the other 12 paths, ranging from a fifth of a mile to a mile and a half. We will then meet at the Sacred Circle for lunch and a discussion of what we have seen and read. Bring a bag lunch and something to drink. You won't have to carry it more than about 500', since you can leave it in a car at the parking lot. Arrival back in Rutland is estimated around mid-afternoon. If weather is bad, please come to church with some of your favorite writings about religion or spirituality in nature.
August 6th: TBD
August 13th: TBD
Ogden Buckner Preserve Service Auction Hike follows the service.
August 20th: Herb Ogden "Religious Architecture" Ever wonder what the difference is between a chancel and a chapel, a nave and a narthex, or a mihrab and a minaret? Not sure about romanesque and rococo? Just enjoy photos of historic churches and a few mosques? Then this service is for you.
Upcomming Rutland Coffeehouse Concerts at Our Church
We appreciate your patronage at this past winter's coffeehouse concerts and look forward to next winter's schedule.
Your Liberal Religious Home in Downtown Rutland Vermont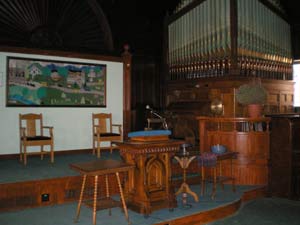 Are you looking for a church home:
>Where people affirm the integrity of each person's spiritual journey?
>Where members work towards a fair and just society?
>Where you can join a supportive community for all ages?
If this sounds like a church for you, be our guest this Sunday at 10:30 at the Unitarian Universalist Church of Rutland,117 West Street.
Statement of Support for Rutland Welcoming Syrian and Iraqi Refugees
"Because our Unitarian Universalist principles call us to affirm the inherent worth and dignity of every person, act with justice and compassion, and build world community; and because we recognize that communities are enriched by embracing cultural and religious diversity, RESOLVED that we, the Unitarian Universalist Church of Rutland, stand in support of Rutland welcoming Syrian and Iraqi refugees to the community and support efforts to ease the transition for the refugees resettling here."
Our Mission Statement
The Unitarian Universalist Church of Rutland exists to provide a joyful and mutually supportive community of all ages, while fostering spiritual growth and the search for personal truth for the free and creative expression of thought, feeling and ideas; and to make a difference here in our own fellowship and in the wider community by working for a more tolerant, respectful and compassionate world.
Child Care and Sunday School at 10:30
We believe Religious Education provides the opportunity for children of all ages to develop spiritual and moral identities.
<div class="fb-follow" data-href="www.facebook.com/zuck&quot; data-colorscheme="light" data-layout="standard" data-show-faces="true"></div>
Where We are Located
We are located in downtown Rutland 117 West Street. Please call the church at (802) 775-05701 if you need directions.