Sunday Service at 10:30 A.M.
May 7th: Antonia Andreoli "Spiritual Immigrants" Just as many of our families came to America as immigrants many of us have come to our UU churches from somewhere else. This service explores how the experience of finding a new spiritual home is both a process of immigration and of creating community. ALSO, it's RE SUNDAY. This week, kids ages 5-12 are invited to join us downstairs at 10:30am for a Celebration of World Community.
May 14: "A Visit With Olympia Brown"
May 21st: Hilary Mullins "Walking It, Talking It"
Universalism & the Practice of Nondefensive Communication"  We are, as the UU hymn goes, a gentle and angry people, but sometimes it's the angry that gets the upper hand--as well as a little reactive defensiveness and urge to control too! Join Hilary Mullins as she talks about "Taking the War Out of Our Words," describing a method of   nondefensive communication that's not only practically useful but dovetails with our great Universalist heritage as well.
May 28th: Rev. Barbara Threet "What We Remember, and How" On this Memorial Day weekend we'll reflect on how we UUs, who tend to object to at least many military actions, support those who have served in our military, and how we remember them. Rev. Barbara Threet will be preaching, as guest minister.
June 4th: Justin Classen "Holy Government!" Justin follows up his Islam and Islamism talks with a talk on how the governments of Romania and Iran turned Eastern Orthodoxy and Islam to their own purposes. Might something like that happen here? Justin follows up his talks on Islam and Islamism with a talk about how governments and political organizations have used and abused religion in the 20th century. What do the lessons of the past tell us about the future of the separation of church and state in the United States?
Upcomming Rutland Coffeehouse Concerts at Our Church
We appreciate your patronage at this past winter's coffeehouse concerts and look forward to next winter's schedule.
Your Liberal Religious Home in Downtown Rutland Vermont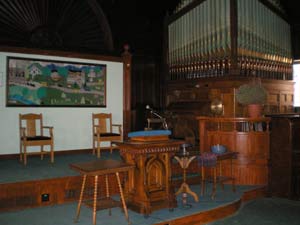 Are you looking for a church home:
>Where people affirm the integrity of each person's spiritual journey?
>Where members work towards a fair and just society?
>Where you can join a supportive community for all ages?
If this sounds like a church for you, be our guest this Sunday at 10:30 at the Unitarian Universalist Church of Rutland,117 West Street.
Statement of Support for Rutland Welcoming Syrian and Iraqi Refugees
"Because our Unitarian Universalist principles call us to affirm the inherent worth and dignity of every person, act with justice and compassion, and build world community; and because we recognize that communities are enriched by embracing cultural and religious diversity, RESOLVED that we, the Unitarian Universalist Church of Rutland, stand in support of Rutland welcoming Syrian and Iraqi refugees to the community and support efforts to ease the transition for the refugees resettling here."
Our Mission Statement
The Unitarian Universalist Church of Rutland exists to provide a joyful and mutually supportive community of all ages, while fostering spiritual growth and the search for personal truth for the free and creative expression of thought, feeling and ideas; and to make a difference here in our own fellowship and in the wider community by working for a more tolerant, respectful and compassionate world.
Child Care and Sunday School at 10:30
We believe Religious Education provides the opportunity for children of all ages to develop spiritual and moral identities.
<div class="fb-follow" data-href="www.facebook.com/zuck&quot; data-colorscheme="light" data-layout="standard" data-show-faces="true"></div>
Where We are Located
We are located in downtown Rutland 117 West Street. Please call the church at (802) 775-05701 if you need directions.