Upcomming Rutland Coffeehouse Concerts at Our Church
Saturday Jan 21: Maiden Vermont Women's Coral Group
Friday Feb 10: Bob Stannard
Friday Feb 24: Bow Thayer
Saturday March 11: Starline Rhythm Boys
Friday March 31: Guy Davis
Doors Open at 7:00 P.M. Concert at 7:30 P.M.
Tickets: 
Advance tickets are $20 - Available at Tattersall's, Phoenix Books, and the Paramount Box Office. $25 at the door.
Your Liberal Religious Home in Downtown Rutland Vermont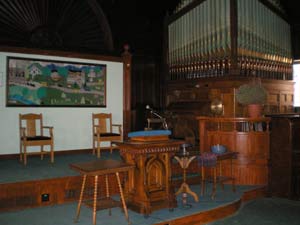 Are you looking for a church home:
>Where people affirm the integrity of each person's spiritual journey?
>Where members work towards a fair and just society?
>Where you can join a supportive community for all ages?
If this sounds like a church for you, be our guest this Sunday at 10:30 at the Unitarian Universalist Church of Rutland,117 West Street.
Statement of Support for Rutland Welcoming Syrian and Iraqi Refugees
"Because our Unitarian Universalist principles call us to affirm the inherent worth and dignity of every person, act with justice and compassion, and build world community; and because we recognize that communities are enriched by embracing cultural and religious diversity, RESOLVED that we, the Unitarian Universalist Church of Rutland, stand in support of Rutland welcoming Syrian and Iraqi refugees to the community and support efforts to ease the transition for the refugees resettling here."
Our Mission Statement
The Unitarian Universalist Church of Rutland exists to provide a joyful and mutually supportive community of all ages, while fostering spiritual growth and the search for personal truth for the free and creative expression of thought, feeling and ideas; and to make a difference here in our own fellowship and in the wider community by working for a more tolerant, respectful and compassionate world.
Child Care and Sunday School at 10:30
We believe Religious Education provides the opportunity for children of all ages to develop spiritual and moral identities.
<div class="fb-follow" data-href="www.facebook.com/zuck&quot; data-colorscheme="light" data-layout="standard" data-show-faces="true"></div>
Sunday Service at 10:30 A.M.
December 4 - Steve Fesmire "Growing Beyond Moral Fundamentalism: Pragmatic Pluralism in Ethics and Politics": It's popular to approach morality as a one-way street. Those going the right way (us) feel constantly endangered by a majority (them) coming the wrong way. Yet complex problems of contemporary pluralistic democratic societies demand that we gain a practical footing informed by conflicting claims that tug us in incompatible directions. Pragmatic pluralism suggests a way to conscientiously gain such traction.
Dec. 11 - Christmas and the Unitarians: Several of the songs, stories, images and traditions we associate most closely with Christmas have direct roots to Unitarians, and today we'll explore them. You may be surprised at what our faith has contributed!
December 18 - UU Folksinger and storyteller Ben Tousley will offer a holiday service of songs and stories for all ages.
December 18 Solstice Service: As night falls, let's join together again to celebrate the Longest Night!
Bring: Percussion instruments & bells, A tasty dish of your choice to share, Warm outdoor clothing.
5:15 Car pool leaves church
5:30 Arrive at Kurt Kretvix and Fredda Mangel's house, 1859 Creek Road, Clarendon 6:00 Fire celebration.
6:30 Potluck. There will be alcoholic beverages and alternatives.
December 24 5 p.m. Rev. Barbara Threet
December 25 No service.
January 1 - Kathy Harm, "To Be a Welcoming Congregation" We think of ourselves as a welcoming church but have not gone through the process to become designated officially a welcoming church by UUA, which involves special attention to the LBGTQ community. Let's start the New Year resolved to work together to receive get our designation. The process and everyone's role will be explained.
January 8 - Opening the Heart and the Year - Rev. Barbara Threet: Through poetry and song from many traditions and times, we'll focus on opening our hearts as well as our minds, as we enter the new calendar year.
January 15 Fredda Mangel and Luther Brown, Service for Martin Luther King, Jr. Day
January 22 - To Be Announced
January 29 Religious Education, Intergenerational Play