Next Coffeehouse Concert at Our Church
Friday March 31 - Guy Davis: Ambassador for the Blues, Teacher, TV, Film and Broadway.
"He's out of New York, and he's America's greatest link to the blues right now."
The following is Guy's web site: guydavis.com/wp/
Doors Open at 7:00 P.M. Concert at 7:30 P.M.
Tickets:
Advance tickets are $20 - Available at Tattersall's, Phoenix Books, and the Paramount Box Office and online at www.paramountvt.org/event $25 at the door.
Sunday Service at 10:30 A.M.
March 5th: Herb Ogden et al.,"Martyrs Old & New" First, five people present The Trial of Francis David, a playlet about David's 1579 trial on account of his refusal to stop religious innovation in Transylvania. It led to his death, but the Unitarian Church that he founded still exists in Romania and has spread to present day Hungary. Next, we present a possible modern day equivalent. @bPLUS: EXPLORING BUDDHISM- Kids 4-12]are invited to join us downstairs at 10:30am for activities about Buddhism, part of our series on the Religions of the World.
March 12th: Rev. Barbara Threet "Listening Loudly" We humans - perhaps, especially, we UU humans - pay a great deal of attention to how we express ourselves, and to making ourselves heard. We often want to speak loudly, not necessarily in volume but in impact and articulation and persuasiveness. Speaking is an essential part of how we connect, and connection is very important to us. This Sunday, we'll explore how we might learn to listen just as loudly, with more care, curiosity, compassion, and connection.
March 19th: Kathy Harm:"Comfort the Afflicted, Afflict the Comfortable" The speaker will look at whether,in specifically welcoming particular groups of individuals to our church, we are in danger of creating a "silent majority" who feel neglected or undervalued or neglected.
March 26th: Nancy Weis: "We Just Never Learn": No matter how hard we try to share your hard-earned wisdom with a kid, they are going to make the same stupid mistakes we did. No matter what devastating lessons history teaches humanity, we seem doomed to repeat the errors of the past. So, how does civilization ever survive, and how can we help?
April 2nd: Ray Merrihew": "Shamanism": One man's journey to an unexpected spiritual awakening. Provided with loving parents, but also provided with feelings of being defective and second rate, from a minor, today, birth defect, this boy had no idea who he would be expected to become, and expected to do, some 60 years later. God gave him lots of support: The disease of addiction that forced and enabled his nascent spirituality to develop, and 35 years later, an Imperative urge, in June 2009, to seek spiritual work beyond AA. An Advance weekend Workshop on Shamanism was the first opportunity that arose.
Upcomming Rutland Coffeehouse Concerts at Our Church
Friday March 31: Guy Davis
Doors Open at 7:00 P.M. Concert at 7:30 P.M.
Tickets: 
Advance tickets are $20 - Available at Tattersall's, Phoenix Books, and the Paramount Box Office and online at www.paramountvt.org/event $25 at the door.
Your Liberal Religious Home in Downtown Rutland Vermont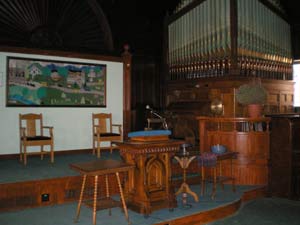 Are you looking for a church home:
>Where people affirm the integrity of each person's spiritual journey?
>Where members work towards a fair and just society?
>Where you can join a supportive community for all ages?
If this sounds like a church for you, be our guest this Sunday at 10:30 at the Unitarian Universalist Church of Rutland,117 West Street.
Statement of Support for Rutland Welcoming Syrian and Iraqi Refugees
"Because our Unitarian Universalist principles call us to affirm the inherent worth and dignity of every person, act with justice and compassion, and build world community; and because we recognize that communities are enriched by embracing cultural and religious diversity, RESOLVED that we, the Unitarian Universalist Church of Rutland, stand in support of Rutland welcoming Syrian and Iraqi refugees to the community and support efforts to ease the transition for the refugees resettling here."
Our Mission Statement
The Unitarian Universalist Church of Rutland exists to provide a joyful and mutually supportive community of all ages, while fostering spiritual growth and the search for personal truth for the free and creative expression of thought, feeling and ideas; and to make a difference here in our own fellowship and in the wider community by working for a more tolerant, respectful and compassionate world.
Child Care and Sunday School at 10:30
We believe Religious Education provides the opportunity for children of all ages to develop spiritual and moral identities.
<div class="fb-follow" data-href="www.facebook.com/zuck&quot; data-colorscheme="light" data-layout="standard" data-show-faces="true"></div>
Where We are Located
We are located in downtown Rutland 117 West Street. Please call the church at (802) 775-05701 if you need directions.