Next Coffeehouse Concert at Our Church
Friday Feb 24: Bow Thayer Duo - George Nostrand Will Open.
Bow Thayer is a songwriter, guitarist, banjoist and multi-string instrumentalist currently based in Stockbridge, Vermont. His career spans over two decades with bands including the 7 League Boots, Elbow, Jethro and The Benders as well as solo work. Bow is also the founder of the Tweed River Music Festival.
Bow has been singing and writing songs for as long as he can remember. Making music is who he is. He has lived up to his "reputation as a sublimely gifted artist" by pursuing a creative vision that seeks to lead Americana music into the future.

Finally gaining national recognition, American Songwriter says this "one time Levon Helm compatriot is the best artist to come from New England in recent years."
Bow will be appearing with the highly accomplished bassist Alex Abraham.
Bow's web site is at bowthayer.com/
Doors open at 7:00 PM - Concert at 7:30 PM General Admission $20 in advance, $25 day of show
Purchase tickets in advance at Phoenix Books or at the Paramount Box Office or online at www.paramountvt.org/event
Sunday Service at 10:30 A.M.
February 5 - Andrea Andreoli - "Holy Food" - Communion, kosher, taboos, fasting - food and the sharing or rejection of food plays a part in spiritual traditions. This service comes with bread. Also, it's RE Sunday: kids 5-13 will be downstairs from 10:30 - 11:30, exploring Hinduism.
February 12th: Rev. Threet "Try a Little Tenderness" On this Valentine's Day weekend, which also marks the start of our Annual Canvass, we'll consider what it is to love tenderly, and why that's just as important as loving passionately. Canvass materials will be available during coffee hour, after the service.
February 19th: Kathy Harm "To Be a Welcoming Congregation" We think of ourselves as a welcoming church but have not gone through the process to become designated officially a Welcoming Church by UUA, which involves special attention to the LBGTQ community. Let's start the New Year resolved to work together to receive this designation. The process and everyone's role will be explained in Kathy's reboot of this topic.
February 26: Rev. Barbro Hansson "Bread and Roses" On January 21, the day after the inauguration of the 45th President of the United States, the Women's March on Washington took place along with sister
marches all over the country and the world to "affirm our shared humanity and pronounce our bold message of resistance and self-determination." Our guest Minister, the Rev. Barbro Hansson, participated in the
Women's March on Washington and joins us today to reflect on the forces that inspire and empower us to transform society.
March 5th: Herb Ogden et al.,"Martyrs Old & New" First, five people present The Trial of Francis David, a playlet about David's 1579 trial on account of his refusal to stop religious innovation in Transylvania. It led to his death, but the Unitarian Church that he founded still exists in Romania and has spread to present day Hungary. Next, we present a possible modern day equivalent.
Upcomming Rutland Coffeehouse Concerts at Our Church
Friday Feb 24: Bow Thayer
Saturday March 11: Starline Rhythm Boys
Friday March 31: Guy Davis
Doors Open at 7:00 P.M. Concert at 7:30 P.M.
Tickets: 
Advance tickets are $20 - Available at Tattersall's, Phoenix Books, and the Paramount Box Office and online at www.paramountvt.org/event $25 at the door.
Your Liberal Religious Home in Downtown Rutland Vermont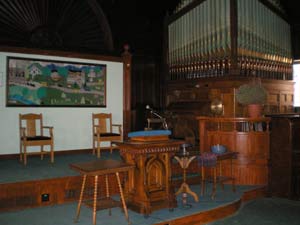 Are you looking for a church home:
>Where people affirm the integrity of each person's spiritual journey?
>Where members work towards a fair and just society?
>Where you can join a supportive community for all ages?
If this sounds like a church for you, be our guest this Sunday at 10:30 at the Unitarian Universalist Church of Rutland,117 West Street.
Statement of Support for Rutland Welcoming Syrian and Iraqi Refugees
"Because our Unitarian Universalist principles call us to affirm the inherent worth and dignity of every person, act with justice and compassion, and build world community; and because we recognize that communities are enriched by embracing cultural and religious diversity, RESOLVED that we, the Unitarian Universalist Church of Rutland, stand in support of Rutland welcoming Syrian and Iraqi refugees to the community and support efforts to ease the transition for the refugees resettling here."
Our Mission Statement
The Unitarian Universalist Church of Rutland exists to provide a joyful and mutually supportive community of all ages, while fostering spiritual growth and the search for personal truth for the free and creative expression of thought, feeling and ideas; and to make a difference here in our own fellowship and in the wider community by working for a more tolerant, respectful and compassionate world.
Child Care and Sunday School at 10:30
We believe Religious Education provides the opportunity for children of all ages to develop spiritual and moral identities.
<div class="fb-follow" data-href="www.facebook.com/zuck&quot; data-colorscheme="light" data-layout="standard" data-show-faces="true"></div>
Where We are Located
We are located in downtown Rutland 117 West Street. Please call the church at (802) 775-05701 if you need directions.