Next Coffeehouse Concert at Our Church
Friday Feb 10: Bob Stannard - Doors open at 7:00 PM - Concert at 7:30 PM
General Admission $20 in advance, $25 day of show
Purchase Tickets at
www.paramountvt.org/event/maiden-vermont/
Sunday Service at 10:30 A.M.
January 15, Fredda Mangel and Luther Brown, "Speak Up For Justice & Equality" Martin Luther King Day service focusing on how we can all "speak up for justice & equality".
January 22, Justin Classen, "What Is Islam?" This is rather like asking "What is Christianity" because there are many variations. Justin will tell us about not only the Sunnis and Shiites, but also others. The differences are as great or greater than Catholic, Protestant, and Orthodox, but almost invisible to us. Like Christianity, Islam is also divided by fundamentalist or liberal variations. Service will end later than usual, around 11:45 a.m., to leave plenty of time for questions and discussion. Justin will look at this topic from his background as a doctoral candidate in history. This service follows up on his talk on "What Is Political Islamism," which the church is sponsoring at 7 p.m. on Friday 20 January in the Sanctuary.
January 29 "A Little Jar Labeled Freedom": Interactive service based on the story "A Little Jar Labeled Freedom" by Rev. Cynthia B. Johnson. We will explore one story of our planet's birth, in which humans are given the precious gift of freedom. Performed by an intergenerational group of players and directed by Margaret Francoeur and Dave Darton.
Upcomming Rutland Coffeehouse Concerts at Our Church
Friday Feb 10: Bob Stannard
Friday Feb 24: Bow Thayer
Saturday March 11: Starline Rhythm Boys
Friday March 31: Guy Davis
Doors Open at 7:00 P.M. Concert at 7:30 P.M.
Tickets: 
Advance tickets are $20 - Available at Tattersall's, Phoenix Books, and the Paramount Box Office. $25 at the door.
Your Liberal Religious Home in Downtown Rutland Vermont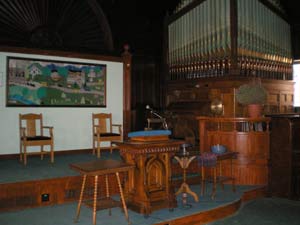 Are you looking for a church home:
>Where people affirm the integrity of each person's spiritual journey?
>Where members work towards a fair and just society?
>Where you can join a supportive community for all ages?
If this sounds like a church for you, be our guest this Sunday at 10:30 at the Unitarian Universalist Church of Rutland,117 West Street.
Statement of Support for Rutland Welcoming Syrian and Iraqi Refugees
"Because our Unitarian Universalist principles call us to affirm the inherent worth and dignity of every person, act with justice and compassion, and build world community; and because we recognize that communities are enriched by embracing cultural and religious diversity, RESOLVED that we, the Unitarian Universalist Church of Rutland, stand in support of Rutland welcoming Syrian and Iraqi refugees to the community and support efforts to ease the transition for the refugees resettling here."
Our Mission Statement
The Unitarian Universalist Church of Rutland exists to provide a joyful and mutually supportive community of all ages, while fostering spiritual growth and the search for personal truth for the free and creative expression of thought, feeling and ideas; and to make a difference here in our own fellowship and in the wider community by working for a more tolerant, respectful and compassionate world.
Child Care and Sunday School at 10:30
We believe Religious Education provides the opportunity for children of all ages to develop spiritual and moral identities.
<div class="fb-follow" data-href="www.facebook.com/zuck&quot; data-colorscheme="light" data-layout="standard" data-show-faces="true"></div>
Where We are Located
We are located in downtown Rutland 117 West Street. Please call the church at (802) 775-05701 if you need directions.